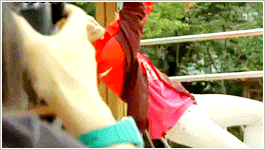 Almighty Key has arrived
You heard right, the almighty key of shining
SHINee has arrived. The co-rapper along with
Minho and a vocalist--yes it's all good.. I'm also
known as Umma Key. I cook, I clean maybe, and
I babysit for 40,000 won an hour folks. Don't want
mess with me, I've always got my spatula in the
belt loop of my back pocket. >:] now behave my
young children.
So activites are over mostly and we had our good-
bye stage on the 8th of August (so a week ago?) and
we went POOF. We've got the part one and part two
of our photobook that was relased a while ago. But
fortunately you will still see our lovely faces around
and I think the bow looks good in my hair. Don't you
think? (: Blah I'm done rambling.
Reach at the usual
goldenswitch or #grahtah